APPERANCE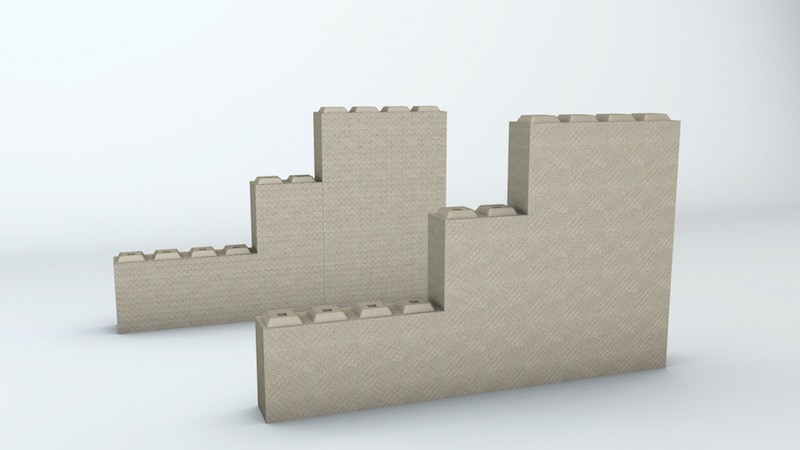 Public housing projects often lead to faceless, uniform mass settlements that contribute little to the formation of a community. To prevent this happening, it is advantagous if future home owners can make at least some changes to the basic design. This makes the houses more personal to each inhabitant.
The PolyCare system and its LEGO style architecture and build system is excep- tionally exible. It allows just this kind of differentiation to take place on site be it in window positions, outer wall structures or colours.

Normally, PolyCare building elements or blocks provide very smooth and at surfaces. However, these MAS elements can also have intricate graphical de- signs on them. This is achieved during production by using engraved inserts in the moulds the design of which is transferred to the blocks during the moul- ding process.

Each POLYCARE house can be painted, plastered or rendered after construc- tion. However, it is also possible to add colour to the elements as part of the production process.
Related Posts