EXPANSION POSSIBILITIES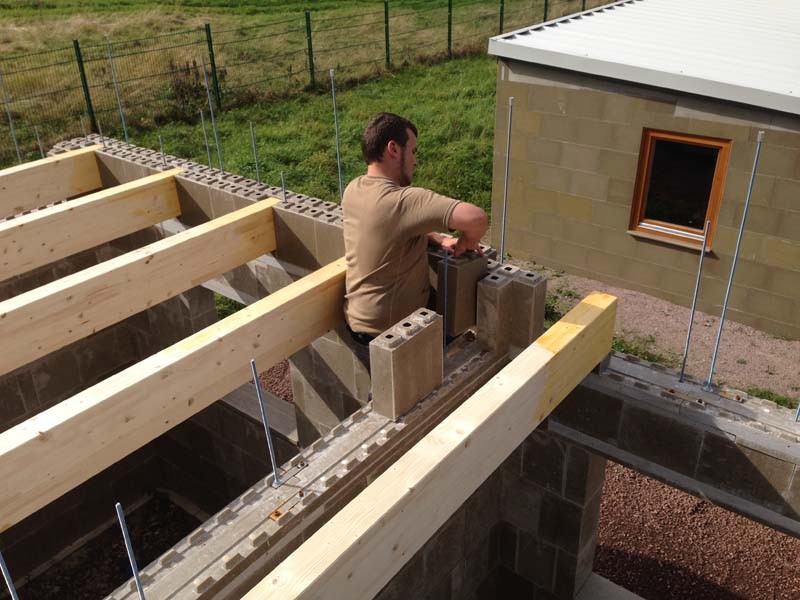 Many PolyCare houses are designed as starter homes with future expansion in mind. Normally an extension to an existing
building is a complex undertaking, but not for a PolyCare house.
With the MAS-Technology short extensions of the base strip can accommodate simple future extensions.
The expansion option is designed as a narrow, decorative building corner, only opened when an extension is required. The connectors on the base plate and in the original corner, al- low quick and easy progress of the extensions build.

A vertical extension is accommodated just as easily as a horizontal extension and the construction of a second or third oor is pos- sible in a just a few days. For this extension the roof together with the roof structure must be recovered and stored for reuse. The existing ring beam is unscrewed and also stored.

A base plate is now bolted to the original co- ver plate. Beams are inserted into the existing walls to form the new oor supports and these are covered with ooring plates.

The walling elements can them be added and construction then continues the same as the ground oor. Finally the original ring beam and then roof are reinstated and the additional oor extension is completed.
Related Posts