PolyCare eröffnet Fabrik in Namibia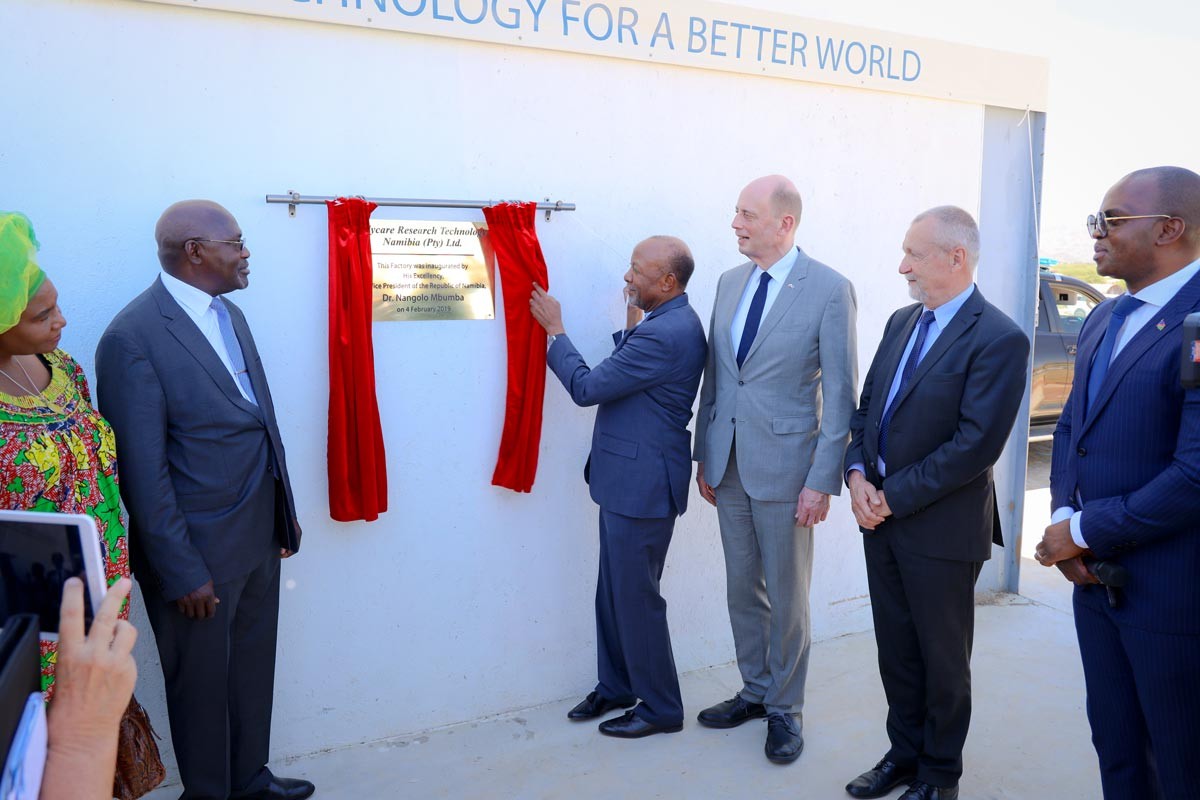 Die Einweihung der neuen Fabrik in Windhoek wurde durch den Vizepräsidenten Dr. Nangolo Mbumba vorgenommen. Gut 120 Gäste aus Industrie, Media und Politik waren zu Gast bei PolyCare Research Technology Namibia. Ehrengast und Sprecher Wolfgang Tiefensee ist extra aus Thüringen angereist.
Weitere Minister und Provinzgouverneure aus Namibia waren anwesend.
Die Investition in Höhe von 38 Millionen N$ geht auf eine Partnerschaft zwischen dem deutschen Unternehmen PolyCare Research Technology und den namibischen Partnern Guinas Investments, KL Construction und Namib Beton zurück.
​
The inauguration of the new factory in Windhoek was carried out by Vice President Dr. Nangolo Mbumba. More than 120 guests from industry, media and politics were guests of PolyCare Research Technology Namibia. Guest of Honour and speaker Wolfgang Tiefensee travelled specially from Thuringia. Other ministers and provincial governors from Namibia were present. The investment of N$ 38 million is the result of a partnership between the German company PolyCare Research Technology and the Namibian partners Guinas Investments, KL Construction and Namib Beton.

---