Sand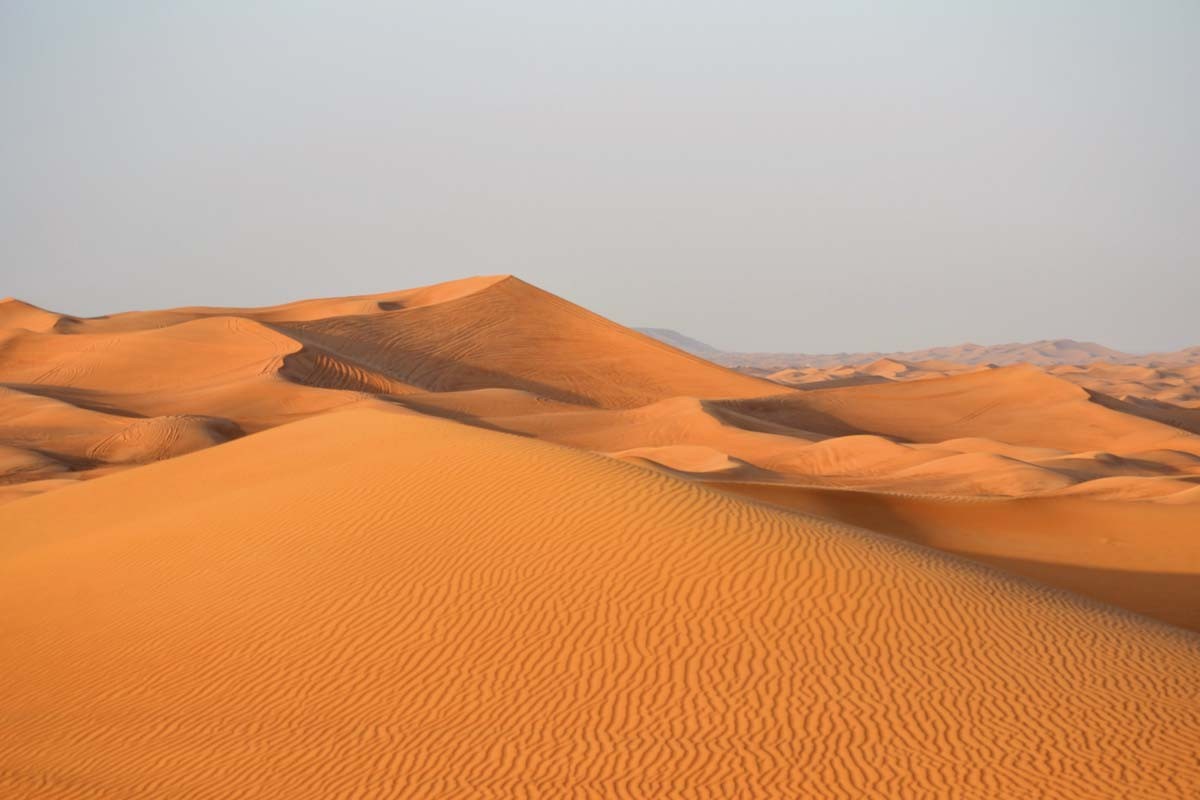 Sand is after air and water, the most im- portant raw material on earth. Humanity consumes about 40 billion tons of sand annually, mainly for construction. This corresponds to twice the amount of all the sediments transported by all the rivers of the world each year.
Although almost one- fth of the Earth's land is covered with sandy deserts, sand is running out. This is because desert sand (as opposed to 'sharp' or building sand) is not suitable for building. Desert sand has been ground by the wind into round grains that have no adhesion in cement based concrete.

The consequence is that for decades the Arabian states have been spending billions of dollars per annum importing sand.
Unfortunately, this has serious long term implications for beaches, wildlife and the environment as whole islands literally disappear.
As sea levels rise due to climate change, our coasts further decline. To mitigate these issues billions of dollars are paid to bring in sand, which further increa- ses the demand. At the same time ri- ver regulations and dam constructions reduce the natural supply of sand. So demand is rising while stocks of a nite resource diminish at an alarming rate.

The reclamation of desert sand for the construction industry is therefore a global concern and opens up a com- pletely new perspectives. The PolyCare process tackles this issue head-on by using desert sand or even waste mate- rials instead of building sand.
Related Posts